A Brief Information about Heritage Building
Aadil Saif
09 November 2019
India is a country that has been known for its rich culture and heritage remaining. The rest of the world id craze about India's mastery over sculpture and building and evidence to such mastery is endless. Now if we come to the context of heritage buildings in India, then India again excels really very well in this also. Heritage building is basically those buildings which was being built in some primitive age and if it's still standing strong managing and bearing all the natural calamities and behavioral changes of humans too then it's proved to be the best example of a heritage building. In India, there are many and you will find a list in the coming sections of this content. Now if a primitive building which we are saying as heritage building cross a certain period of time and it proves that it can be called as a heritage building then some special additional measures are being taken by the authorized Government to preserve the importance and the beauty of that particular building so that it could stand strong for more coming decades.
Heritage Building List in India?
After knowing about nature and many other criteria related to that particular building, it has to be legally listed as heritage building so that it can be taken well care of. Not every building which was being built will be now considered as heritage building because many of the historic building were broken off and being sculpted into the new building for modern purposes. So there are three main criteria under which it is decided that should the building considered as a heritage building or not.
Historical importance of a particular building: this criterion is considered as the most important and hence the first one because the relation of a building with that of any historical event is very important to enlist it as a heritage building. It may link with any of the history's important events or even with any person. Then any of the historic buildings can be easily enlisted as a heritage building.
The integrity is again important: this is the second criteria because integrity is again very important, if the building has participated in any of the important events in the history then it becomes a rich building having gull of integrity in it.
The context of history: let's just assume that for a special period of time in history, that particular building is the only evidence of that period then it has a strong context so that the building gets enlisted as a heritage building.
By these three criteria government of India has been updating and adding many heritage buildings in the heritage building list year after year without any fail so that we could retain and preserve our history and culture.
Heritage buildings in Delhi:
There is a huge number of buildings which has been considered as heritage buildings of Delhi and has been enlisted in the list of the heritage building. Let's name some, Humayun's Tomb is a great example of great architecture at the time of Mughals and the beauty of this building is just not faded down. Qutub Minar is the most famous among all the heritage buildings in Delhi as along with a tomb building, there is a 73 meters tall building that signifies the power and supremacy of Muslims then in Delhi. Red fort is yet another massive heritage building that has been made by red sandstone hence named Red Fort. It was being built by Shah Jahan and it symbolizes yet another marvelous work of the Mughal dynasty.
Heritage buildings in Kolkata:
The city of Kolkata has been known for the joy the city experiences daily along with that it was the first capital of India so it has remarkable heritage buildings too which are being enlisted in heritage building lists. Fort William is an exquisite example of the British era because Kolkata then Calcutta was being treated as headquarters for every writing and official works. The second most important heritage building is Writers building which was the central office of Writer back then British era.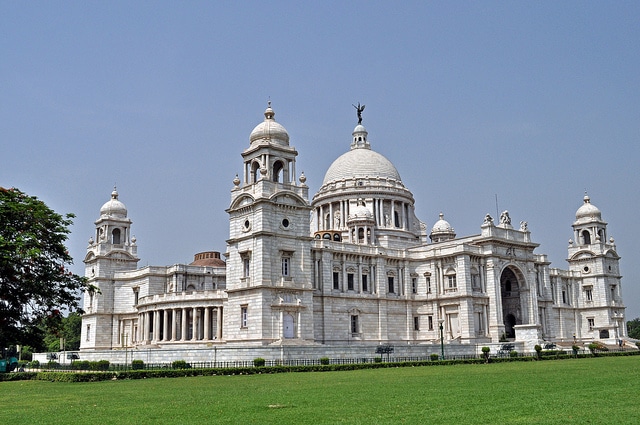 Heritage buildings in Mumbai:
Mumbai has been considered as the financial capital of India and the busiest city in India but that's not all about Mumbai. There are many heritage buildings that have marked their significance well. Like, Haji Ali Dargah is one of the most primitive mosques and is considered very sacred from the point of view of all Muslims. Asiatic Society library is yet another heritage building because it is one of the most primitive libraries which has every kind of book available till now.
Heritage buildings in Kerala:
Kerala has been known has god's place, the beauty and richness of Kerala are so amazing that you will mesmerize by its beauty. But apart from the beauty of the place is rich in heritage buildings also. Hill place is one of the most beautiful buildings because it is fully surrounded by greenery and it was once the administrative office and now it is an archaeological museum. Sulthan Bathery was a piece of art made by Tipu sultan then which is currently located in Wayanad district of Kerala. It is also used as a Jain Temple.
Heritage building meaning in English
If we need to understand about Heritage building in a very simpler language then it is really easy to understand because Heritage buildings are those building which has some importance in the pages of History and thus it needs to be taken care of because we need to preserve our history. So heritage buildings meaning in English can be a building which has been given a reputation of a building which has some importance in history.
Most expensive heritage hotel in India
Rambagh Palace, in Jaipur, has been considered as the most expensive heritage hotel in India which was built in the year 1835 with great sculpture and beauty. It is being spread around 48 acres of huge land and is considered as one of the largest and most beautiful palaces in Rajasthan.
Price:
The stay price of this heritage hotel is around 24,000 INR to 4,00,000 INR depending upon the days of stay and the room qualities and privileges you are seeking.