Mannat House – A Describe on Shahrukh Khan Home, and its Assessment
Samar Javed
27 August 2019
Shahrukh Khan is among one of the biggest and most popular stars of Bollywood, and so it is quite natural his house, passionately christened as Mannat, is a place designed aptly where royalty could live in. Shahrukh and his wife, Gauri Khan originally lived in a three-bedroom flat in Shree Amrit Apartments, on the 7th floor, located on Carter Road in Bandra West. It has been said that Shahrukh was quite happy in this apartment, but he missed having an exclusive prayer room. This is the reason why he began to search for a new, better, and bigger house in the city of dreams, Mumbai. In 2001, his search ended when he purchased the beautiful bungalow in Bandra, Bandstand from one Mr. Nariman K Dubash. He was a trustee of the BaiKhorshed Bhanu Sanjana Trust. Mannat was originally a tiny bungalow. It was called "Villa Vienna" and a Gujrati-Parsi man named Kekoo Gandhy was its owner. Shahrukh initially wanted to call his house "Jannat" but after he bought it, all that he wished for came true, so he finally named it as "Mannat."
About Shahrukh Khan House Mannat
Shahrukh Khan Mannat house, has six floors and is a housing marvel facing the Arabian Sea at Bandstand in Bandra West. It is actually a heritage building and a popular tourist location. Because Shahrukh Khan is extremely popular, several hundred people visit the house daily in the hopes of catching sight of their favorite superstar. The interiors of the house are beautifully decorated with a gorgeous garden at the front.
The mansion has neo-classical touches, but the interiors are very stylish and modern, enhanced with objects of art and curio from all over the world. The posterior side of the house has a prolonged second wing with a plush lounge for story sittings, a huge kitchen, and Shahrukh's offices, studios, and a well-equipped gym.

Image Source- Housing
Mannat Hosue Current Market Value (2019-2020)
When Shahrukh acquired this 2,446-meter property facing the sea in 2001 on a lease, he paid a whopping 13.32 crore INR. Ever since then, he has been paying a nominal rent of 2,325 INR per year. However, when the Maharashtra government revised the rates for land leasing in Mumbai and its suburbs, the rent for lease became 19 lakh INR a year, or a single time occupancy fee of 8.3 crore INR (which is one fifth of the land's Ready Reckoner value) for full ownership of the same, was effected.
These facts put the official price of the land Mannat Bandra stands on to be 41.5 crore INR. Now, if we try to calculate the market value of Mannat today, we have to find out the average value of residential land in the neighborhood. There are no other properties as big as Mannat near it available for sale, but the adjustment was made by considering residential apartment prices as a base.
Shahrukh Khan House Price
A normal Bandstand Bandra (West) apartment would cost approximately an average of 43,000 INR per square foot. If we consider this to be the base price, Mannat's 26,328 square feet would come to a cost of a huge 113.21 crore INR. This is a standard celebrity value while of course, it is approximate. The location and heritage status of the house adds about 15% extra value to its price. Now if you pile on the furniture, gardens, and the windows that look out onto the sea, you get a royal-level mansion that comes to a magnificent 200 crore INR value.
Amenities Available in Mannat House
Mannat House obviously boasts of amenities that most people can only dream of having in their houses. The huge building has a secondary wing that has a beautiful lounge area where story sittings are conducted. There is a kitchen that is so well-equipped that it would be the envy of the best of the chefs in this world. The Shahrukh Khan bungalow also has a series of studios and offices where our favorite superstar does his work. Do you know that Shahrukh and his wife Gauri wanted to have a table tennis table, a gorgeous pool area, and a boxing ring as well in their house?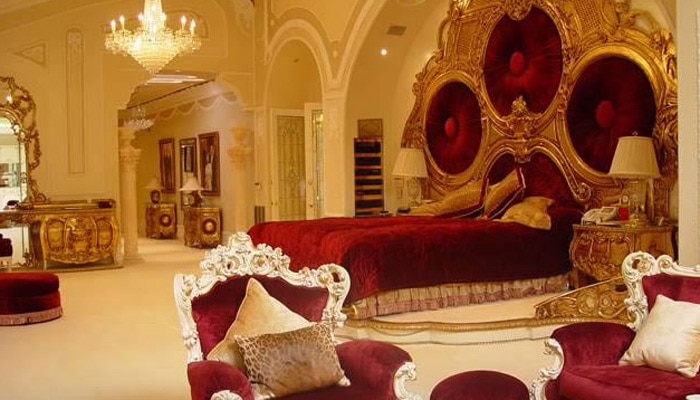 Image Source- ZeeNews
Mannat House Building Development
In the 1990s, Mannat was not built at the huge open space that you can now see as the Shahrukh Khan property now. It was a legacy building that Shahrukh did not own yet and belonged to Kekoo Gandhy, a Parsi man of Gujrati origin. Once Shahrukh managed to buy the house from him, his wife Gauri, being an interior designer, played a big role in making Mannat the house of dreams that few can get. Top designer, Tom Dixon and Gauri in joint collaboration converted the bungalow into a neoclassical themed masterpiece.
The Land Size Mannat House
Mannat sprawls across 2,446 square meters or 26,328.52 square feet of land and is a huge mansion that stands six floors high.
Mannat House Design Features
Gorgeous Italian architecture, and detailed neo-classical elements comprise the interiors of Mannat and make a perfect combination of stylish and modern, decorated with art and curio from all over the globe. It boasts of paintings by M.F. Hussain, valuable antiques, and other precious objects.
The floors of this Shahrukh Khan property are connected with an elevator system and it has two living rooms decorated with priceless art and curio. The family's living area takes up two of the floors. There is a whole floor which has been made into a playroom for Shahrukh's children, a private bar, a library, and an entertainment center.
Image Source- Architectural Digest India
Mannat House Interior and Furniture
Mannat has furniture that is interesting and comfortable. If you look at Gauri Khan's study, there are luxurious leather fittings and nudes that are monochrome along with other items that you would normally not find in a conventional study. There is a decorative temple at the entrance and near the coffee table, you find son Abram's play kitchen.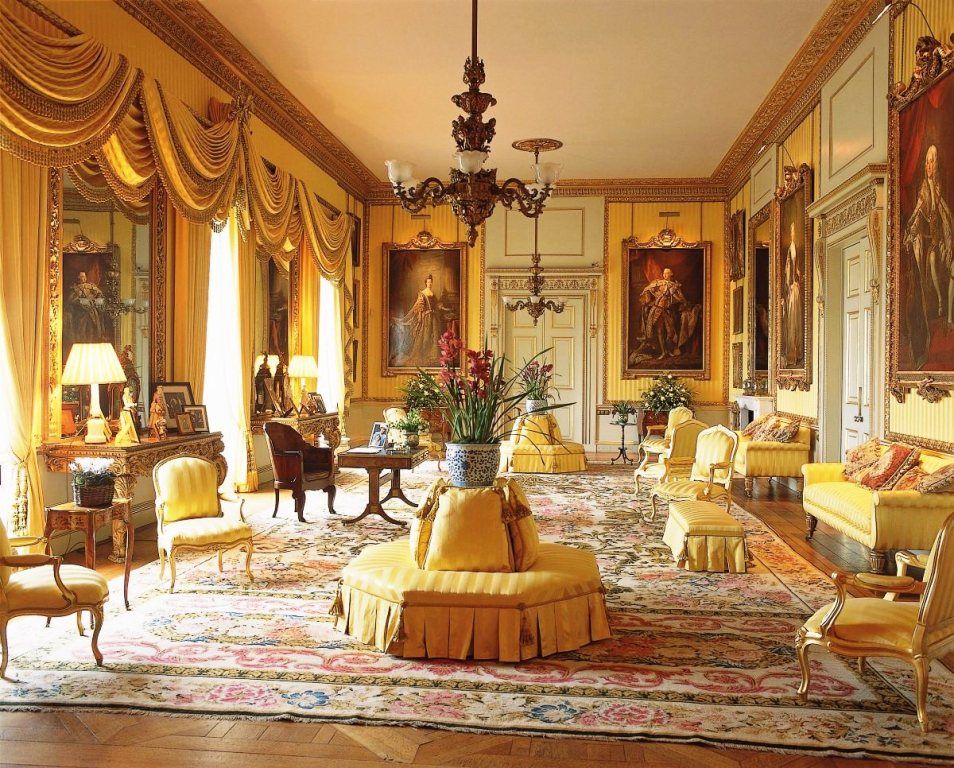 Image Source- Starunifolded
Mannat owner before shahrukh
A Parsi man of Gujrati origin, Kekoo Gandhy owned Mannat originally, and it was from him that superstar Shahrukh Khan bought it from. Nariman Dibas is owner of mannat when SRK bought it.
The Area Around Mannat
Mannat is located in Bandra Bandstand and is a prime piece of real estate in the heart of Mumbai. An apartment in Bandra Bandstand is priced currently at about an average of Rs. 70,000 per square feet.
When Shahrukh Khan Bought Mannat
Shahrukh Khan bought Mannat in the year 2001 and his wife helped design the interiors and make it into the mansion that it is today.
In the lap of Mumbai's real estate, Mannat stands out both in terms of legacy and the fact that one of India's biggest film stars resides in it. It is beautifully designed and has features that rarely can be found in a typical house and is a popular tourist spot for fans of the star and more.