List of Top 20 Packers and Movers in Bangalore
Aadil Saif
29 June 2020
Packers and Movers in Bangalore
Moving from one place to another – relocation involves doing a lot of important tasks and certainly not the least of them is packing your belongings and transporting them safely to your final destination. While you may be thinking that you can manage this yourself, the best thing to do is hire professional packers and movers to help you in packing, transporting, and moving.
An Introduction to Packers and Movers in Bangalore
The service that packers and movers provide is very important, and there is a high demand for such services both for local and interstate moving and relocation requirements. Packers and movers, Bangalore, help you pack and move your possessions safely and conveniently, with the minimum of hassle. They take special care in packing your fragile items and ensuring that they reach the new place in one piece.
The Way Packers and Movers Work in Bangalore
Local packers and movers, Bangalore will do the following:
Disassemble all your furniture
Pack all that you need to move in a proper manner.
Load all the packing boxes.
Make sure that your items are all insured during the transportation.
Unload your belongings.
Unpack and re-assemble everything.
Without any obligations, you can ask for a free quotation for moving in Bangalore and select the best quote after verifying that the company has a good reputation and has the capability to meet all your moving requirements.
List of Top 20 Packers and Movers in Bangalore
Here is some information about the top 20 packing movers in Bangalore.
National Packers and Movers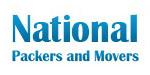 They are a well known and established movers in Bangalore.They can help you with house relocation, household stuff shifting, office shifting, good warehousing and transportation. Their team of skilled logistics professionals and facilities take care of packing and final delivery.
Rating- 4.8 On 50 reviews
Top
Cheap
Transparent Charges
+91-8088118800, 9886649133
Marthahalli, Bangalore - 560037
Bharat Packers and Movers

They are one of the leading service providers in the areas of packing and moving, transportation, and relocation services, reputed for their timeliness and dependability.
Rating- 4.7 On 26 reviews
+91-9603261600, 9010068341
Marathahalli, Bangalore - 560037
Ambay Logistics Company

They cater to the packing and moving requirements of many people in Bangalore and are experienced, trusted and enjoy a good reputation.
Rating- 5/5 On 4 reviews
Professional
Reliable
Safe
+91-9350001051, 8295709566
Bommanahalli, Bangalore - 560068
Blue Star Packers and Movers
They are one of the well known packers and movers in Bangalore. Because they are licensed, experienced, and professional, they can assist you with all your moving and storage requirements.
Rating- 4.1 On 23 reviews
Professional
Reliable
Transparent Charges
080-41471149, 9945263149
Yeshwantpur, Bangalore - 560022
G | Cargo Movers
These city packers and movers help to move car, furniture, household goods, handicrafts, machinery and have branches not just in Bangalore but all across our country. They take care of everything from the packing point to the final and packing destination in India for door to door along with local shifting.
Rating- 4.5 On 12 reviews
+91-9342113001
Hongasandra, Bangalore - 560068
Sangwan Packers and Movers
They offer packing and moving solutions, goods relocation services, goods transportation services, custom clearance services, and car transportation services. Because of their detailed understanding the industry, their experts can place a job in its perspective and provide tips for decreasing stress and increasing productivity.
Rating- 4.8 On 25 reviews
+91-8088104342, 9538255001
Kudlu Gate, Bangalore - 560068
Sri Balaji Packers and Movers
They are experienced and professional packers and help to shift your precious and valuable household possessions to wherever you are going next in India. They do this in time and with safety using different carrier vehicles.
Rating- 4 On 8 reviews
+91-8904123204, 9916446678
J.P Nagar 8th phase, Bangalore - 560076
Gangotri Relocations
These movers, or not, have operations that include stockpiling administrations, household products transportation, global administrations, air load and dispatch administrations, auto and bike transportation administrations, pets and plants administrations. Courteous, punctual, and knowledgeable – they remove stress from the move.
Rating- 4.7 On 15 reviews
Professional
Reliable
Safe
+91-9845271943, 9741497390
Yeswanthpur 2nd Stage, Bangalore - 560022
Mahindra Packers and Shipping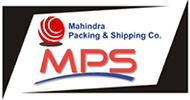 These packers movers Bangalore have solutions for both residential as well as commercial shipping needs. They use quality packing material of international standards for protecting the goods against moisture, dust, and any other damage. They are innovative and have solutions like Hanging Boxes, Perfect Boxes, and so on.
Rating- 4 On 3 reviews
+91-9900527071, +91-9590305916
Dasarahalli-Hebbal, H.A Farm Post, Bangalore - 560024
Raj International Packers & Movers
They are a reputed relocation company and of the best moving companies in the country. Their networks span across some of the main cities of India. Trained personnel will handle all possessions, personal or commercial, with great care.
Rating- 4.4 On 7 reviews
080-41283582, 9686333192
Yeshwanthpur, Bangalore - 560022
Goel Movers and Packers
They have gained a national status of being the most credited service provider and offer shifting, whole relocation, and packing and moving services. They use quality packing materials and have efficient logistic support.
Rating- 3.2 On 71 reviews
09341004949 , 08041540700
C-54, 2nd Floor Kanteerava Studio Main Road, 2nd Stage Yeshwanthpur, Bangalore-22
Shree Shyam World Packers and Movers

They are known for providing packing, moving, logistics, and transportation services. They serve all areas of Bangalore and will pack your articles, things, and stuff from your house and move them all solidly and securely to the new place you are moving to.
Rating- 4.5/5 On 2 reviews
Professional
Reliable
Safe
+91-9930903624, 9900200528
Sudhama Nagar, Bangalore - 560027
Budget Logistics and Packers
These packers and movers operate based on a properly defined plan and do all activities connecting to moving like packing, loading, unloading, and so on according to this plan. They provide a guarantee that you will not have reason to complain about their services.
Rating- 4.5/5 On 15 reviews
Professional
Under-Budget
Safe
+91-8043718669 9916693666
B 44, 1st Floor, DDUTTL, opp. Kanteerava Studio, Yeswanthpur, Bengaluru, Karnataka 560022
Sai Kiran Packers and Movers
They service both domestic and international markets and aim to give maximum customer satisfaction. With experience of over thirty years, they have done more than 14 lakh household shifting jobs.
Rating- 4.6/5 On 31 reviews
Professional
Cheap
Trusted
+91-8073217657, 7353560834
Yeshwantpur, Bangalore - 560022
Kajla Packers and Movers
These good packers and movers use hard work, determination, perseverance, and quality service to satisfy their clients. They aim to reduce undesirable risks and hazards to keep your precious stuff safe.
Rating- 3.7 on 3 Reviews
+91-9036114848, 9036333437
#42, 1, Hosur Rd, near WIPRO PARK, Kamadhenu Layout, Neeladri Nagar, Electronic City Phase II, Electronic City, Bengaluru, Karnataka 560100
Expert Home Relocation

These local movers are totally organized, equipped, and insured and have a large network of branches in India for excellent logistics support and can handle all your packing and moving requirements.
Rating- 4/5 On 2 reviews
Professional
Trusted
Safe
+91-9620934111
Marathahalli, Bangalore - 560037
Life Line Packers and Movers
They do loading-unloading service, door-to-door transportation service, home moving service, insurance service, car transport service, and office relocation service using a professional team and modern technology.
Rating- 4.8/5 On 15 reviews
+91-9741847733, 9741849933
Bommanahalli, Bangalore - 560068
Skywing Cargo Packers
They enjoy an international reputation in interstate moving and relocation services. They are known for service quality and customer trust.
Rating- 3.1/5 on 25 reviews
+91- 9989591027, 9346584747
G.F. - 188, Near Pradhan Service Station, Dwarka, Sector- 26, Village, New Delhi, Delhi 110004
Fastway Cargo Packers Movers
They take care of office shifting and household shifting. Their trained teams meet all your packing, storage, transport, and delivery requirements.
Rating- 3/5 on 5 Ratings
+91-9785825804
Parimala Nagar, Nandini Layout, Bengaluru, Karnataka 560096
Premier India Packers and Movers
Along with the transportation service, these packers and movers also provide free packing and moving tips and they have a complete solution for all your relocation needs.
Rating 3.3/5 on 25 Ratings
+91- 8970044000, 9743107107
1st Floor Muddappa Complex,Near Rajeshwari Weigh Bridge 18th K.M Tumkur Road,Madanayakanahalli Bangalore Karnataka 562123 Contact
If you live in Bangalore, and want to relocate or shift house, or you are moving to Bangalore, one of these home packers and movers can be of great assistance. Hope you have a great experience!