Everything that you need to know about Pari Chowk
Addressofchoice
30 August 2019
Pari Chowk is a popular and well-known circular crossing in Greater Noida which connects the NIMT Road and Surajpur Kasna Road. It is a popular landmark with auto routes stopping at Pari Chowk and has eating joints, banks, and ATMs nearby.
It is the fastest upcoming area in NCR and is a prime location with respect to real estate. Commercial malls and residential societies have already become operational
Nearest Metro Station to Pari Chowk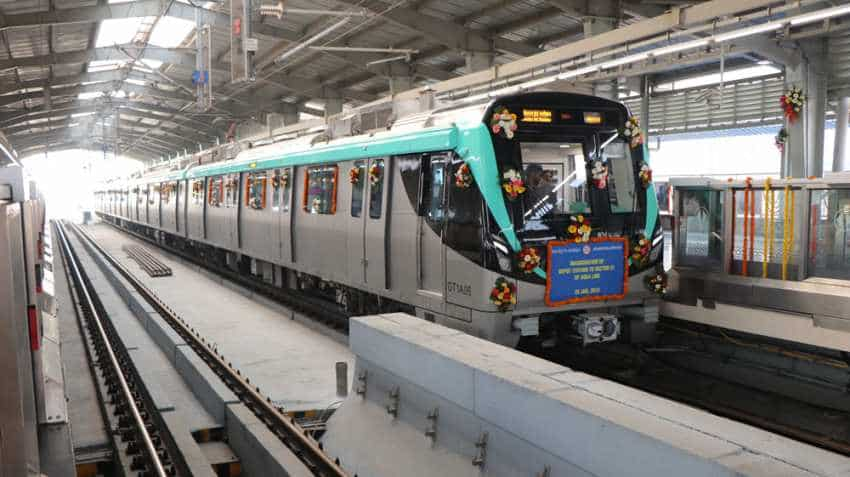 Image Source- Zee Business
Pari Chowk has its own metro station, which is part of the Noida and Greater Noida Metro railway, in the Indian city of Noida, Uttar Pradesh. It started operations on 25th January 2019. The station forms a part of the Aqua line of Noida Metro Rail Corporation. Passengers travelling on this route cannot use their Delhi Metro Rail Corporation or DMRC smart card and there is no connectivity between other lines of Delhi metro rail and this Aqua line. However, soon, Noida Metro Rail Corporation metro lines will be linked with the blue line of the Delhi Metro.
Pari Chowk Connectivity
Greater Noida Pari Chowk is a very good location in Noida and has markets, schools, parks, bus stops, and hospitals nearby. It is close to the Gautam Buddha University, has a metro station of its own, and is in Greater Noida. An expressway with not too much traffic connects it to the NCR region. The surroundings of Pari Chowk are lush and green, and this makes the environment healthy. From Dominos, to local chaat, roadside vendors to supermarkets, high schools to colleges and hospitals – you can find everything near this well-connected location in Noida. You can also find several malls close by along with recreational parks and the locality is close to Indian Expo Mart and multiplexes.
Pari Chowk, Noida is not too farfrom Delhi and enjoys great connectivity between Delhi to Greater Noida. From DND flyover, it is just about 23 minutes away. From South Delhi it is a half an hour drive, 40 minutes by car from Connaught Place, and an hour's drive from Indira Gandhi National Airport, New Delhi. It is at the central point of Greater Noida and Ansal Mall is nearby. Greater Noida and Noida are connected by the Express Highway.
Schools Near Pari Chowk
Higher education comes near your home if you live in the Pari Chowk area of Noida. Some of the top college located near Pari Chowk are as follows:
Modern International College
Suraj PG Degree College
AIHM Institute Tourism & Hospitality
Balaji Institute of Hotel Management
Archimeds
Dayawati College of Law
Sharda University
Kumar Education Society
Delhi Institute of Architecture and Planning
Delhi Institute of Technology Management & Research
RNET Education
Achievia Educations
NIMT Schools and Colleges
Annamalai University
Institute of Management Development & Research
Hospitals in Pari Chowk
Anyone can need medical treatment at any point in time and it is a great advantage if you have hospitals near where you live. Pari Chowk is a preferred location in Noida because of its proximity to several big hospitals. Some of the hospitals you can find near Pari Chowk are:
Sharda Hospital
Felix Hospital
Orion Hospital
Ivory Hospital
Fortis Hospital Noida
Dr. ChauhanSanjivani Hospital
Dr. Pattnaik Perfect Eye Hospital
Park Hospital
Park Hospital
Sonia Hospital
Vidya Hospital
Anjuli Nursing Home
J R Chaudhary Hospital
Prayag Hospital
Manas Hospital
Best Residential Area to live in Pari Chowk
If you stand at Pari Chowk, you will see that there are Alpha and Beta sectors on the left, which are very old, well occupied and they have all facilities nearby like hospitals, ATMs, banks, schools, colleges, and so on. On the right, there is a mix of old sectors like Swami Nagari and now newly formed sectors like PI and so on. They are not as crowded as the older sectors but are eminently livable.
If you want to know about the best residential area to live in, near Pari Chowk, it would depend on what kind of lifestyle you like to live. If you do not want too many people around you, the newer sectors will be preferable, while if you like to be in the middle of everything, then the older sectors are better.
Shopping Malls and Market in Pari Chowk
Shopping in malls becomes very easy if you live near Pari Chowk because of its proximity to a number of malls. Some of the major malls on the Pari Chowk, Noida road map are as follows:
The Gtrand Venice Mall
Ansal Plaza
Omaxe
The Great Adventure Mall
Crystal Mall
Msx Mall
Mall of Adventure
Great Venice Mall
West Galleria Mall
Pari Chowk is a location from where you can go anywhere in Noida and to Delhi in a matter of minutes. The schools, hospitals, banks, college nearby make it a great residential are to live in as well.